COUTURE STUDIO
To fulfil your ultimate decadent fantasy.
FESTIVAL WEAR, WBFF BIKINIS AND THEMEWEAR 
Custom bikinis, lingerie, wedding dresses and accessories to empower and channel your inner goddess. 
All handmade in our magical atelier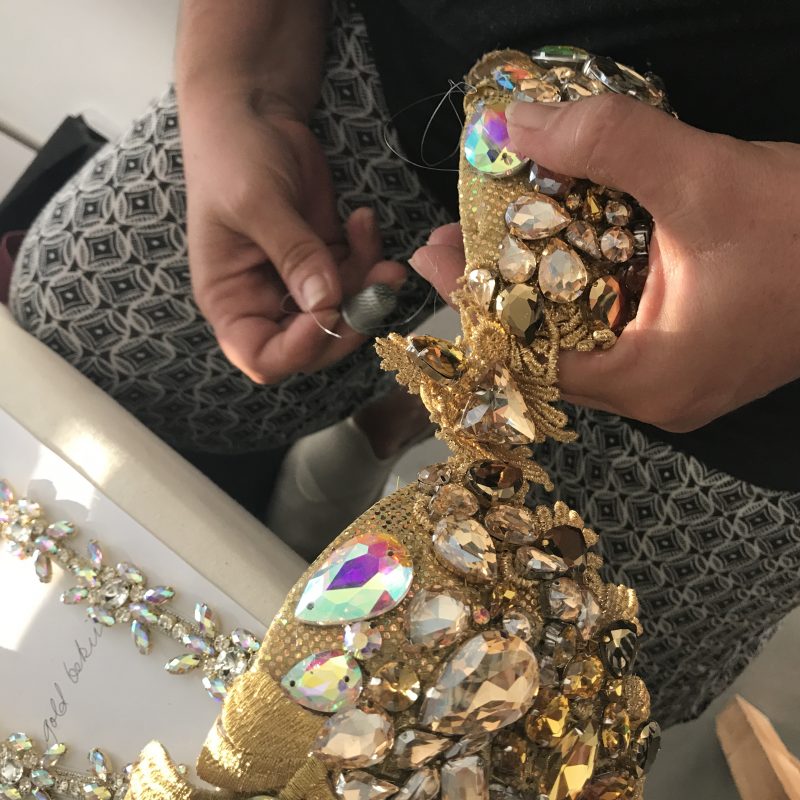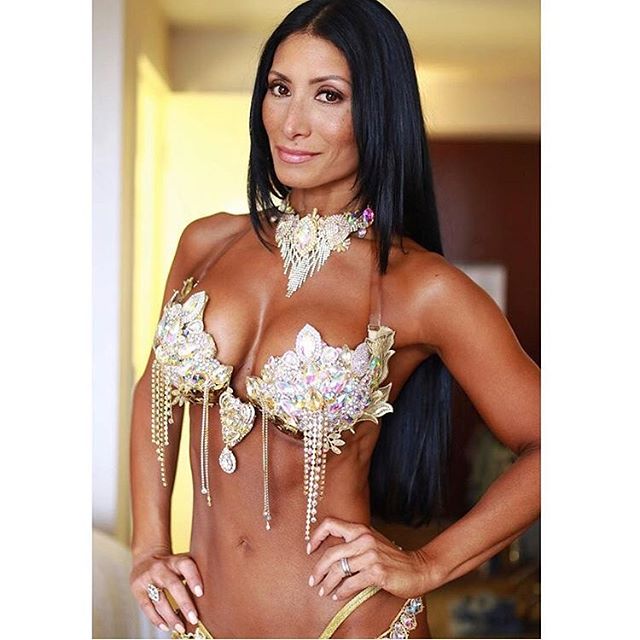 Our exquisite hand-made couture designs showcase sculptural silhouettes with floral embroideries, the finest rhinestone embellishments and our signature wing elements.
Each custom design is created by hand in our atelier, and finely engineered to suit your proportions as well as reflecting your personality.
WBFF BIKINI FAQs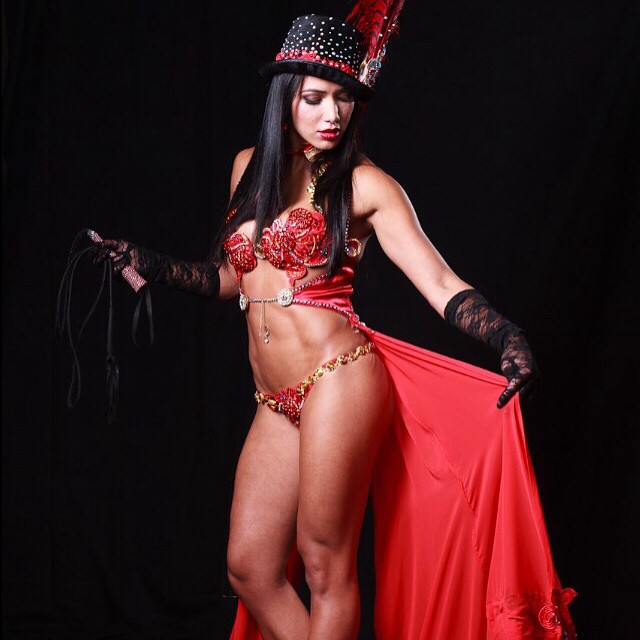 HOW MUCH DOES IT COST?
A bespoke WBFF bikini design starts at £795. This means it is made from scratch just for you.
If this is above your budget, have a look at our range of more affordable ready-made bikinis in our boutique section here >
Other custom item such as themewear, wedding dresses, accessories and festival wear are priced according to the amount of work involved. Get in touch for a no obligations quote..
DEPOSIT AND PAYMENT PLANS
If you want to pay in instalments we can arrange this, please state when you contact us. We need 50% deposit to start the order. 
DO YOU DELIVER WORLDWIDE?
Yes indeed. We use DHL for our delivery services
HOW LONG IN ADVANCE SHOULD I ORDER?
We usually require 4-8 weeks for Couture orders.
If you are in a rush express orders are available.
HOW WILL I KNOW IT FITS?
Can't travel for a fitting? No problem!
We have a comprehensive measurement guide to ensure a perfect fit, even if you are based on the other side of the world and not able to attend a fitting in person.
AM NOT SURE WHAT I WANT. CAN YOU GIVE ME SOME ADVICE
Yes that is our job! We will come up with some options for you.
CAN YOU CREATE A DESIGN SKETCH BEFORE I PLACE THE ORDER
Yes of course. As this requires time and research a fee of £75 is payable for the sketch, and will be deducted from the price of your bikini. Purchase your sketch order here
CANCELLATION
Once a Couture order deposit is paid you have 24 hours to cancel for a full refund. After we have started the work there is a strict NO REFUND policy on Couture orders
STILL GOT QUESTIONS?
We are available on email info@sambacouture.com
Tel/Whatsapp: +447770564742
READY TO START YOUR CONSULTATION?
Please fill in the form below
THE PROCESS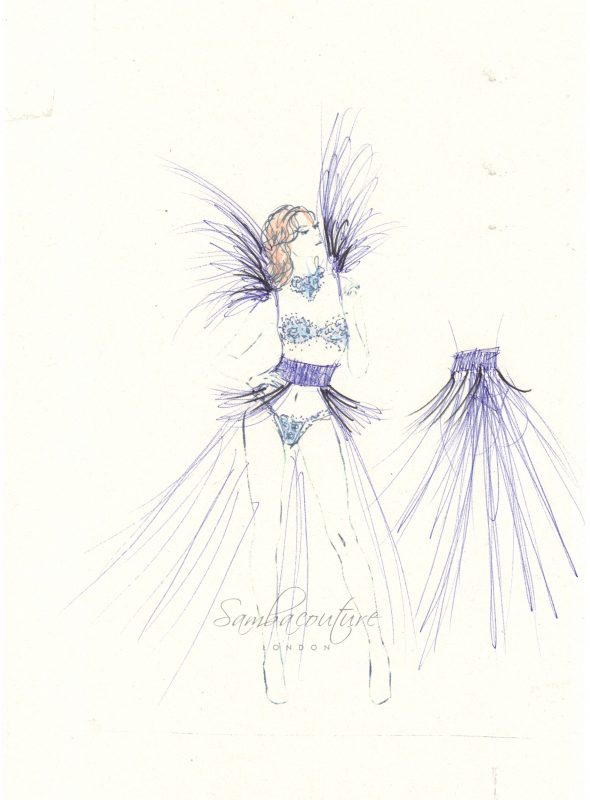 1. THE DESIGN CONSULTATION STAGE
Tell us about yourself and your requirements.
Your personality, height, and some initial photos of yourself are a great way to start. Areas you want to highlight and emphasize.
Please send picture references of your favorite color, details such as straps, chains and other accessories that you like.
We can also suggest suitable styles and colors, it can be a daunting process to choose your bikini, and we are here to help. 
A design sketch will be created for you based on your requirements. The initial cost for creating the design sketch is £75 and will be included in your final price if you decide to go ahead.
PURCHASE YOUR  SKETCH ORDER HERE
The fee is non-refundable and covers the time spent on research and illustration.
QUOTATION AND DEPOSIT
A Couture WBFF bikini design starts at £795, and the final price depends on the complexity of the design and the accessories you want to add.
Once we have your sign-off on the design we require a 50% deposit in order to commence the work. The £75 design consultation fee will be deducted from your deposit.
2. THE MAKING OF YOUR BIKINI
MEASUREMENTS
Your measurements are key to make your bikini fit like a glove.
Most of our clients are unable to attend fittings in person, so we have created a detailed measurement guide that we include with your order confirmation.
WORK IN PROGRESS UPDATES
We make sure you see some previews of how your design is coming along, and if you want via videocall. We will also ask for updated measurements close to delivery time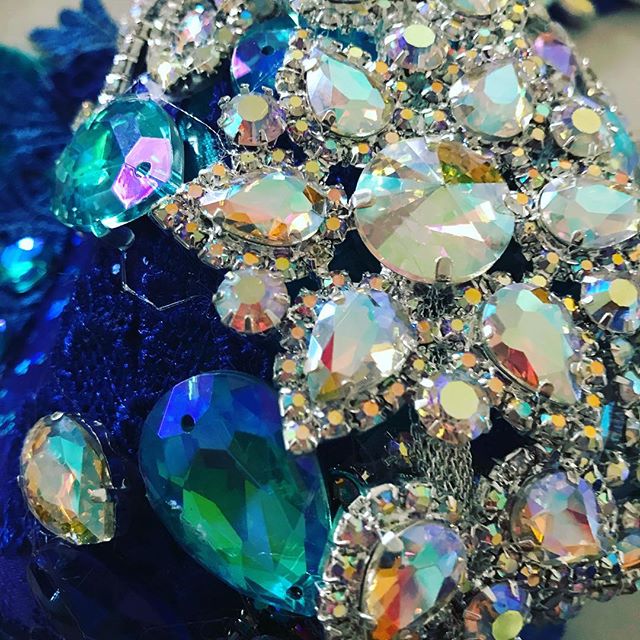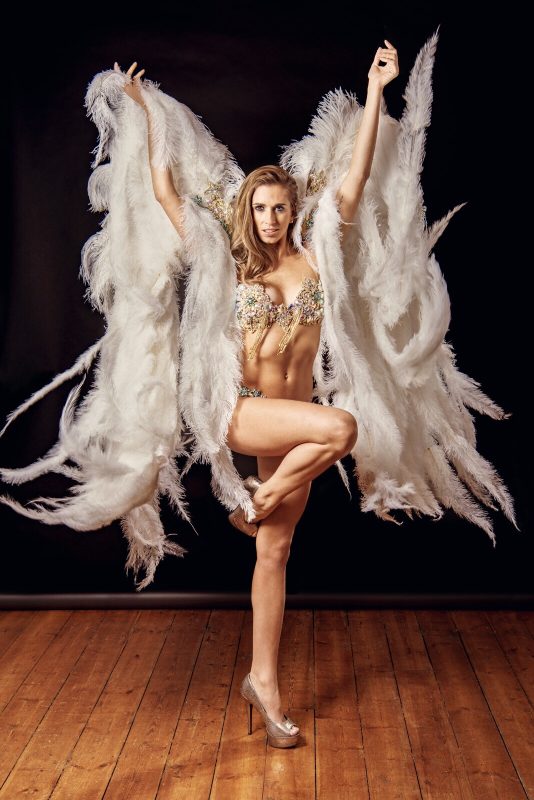 3. READY TO SHIP
FINAL CHECKS
When your bikini is ready to be sent out you will receive images and videos of the final result.An invoice will be issued with the remaining 50% due plus shipping.
DELIVERY
We use DHL/UPS for our delivery services, tracked and fully insured, and will take care of all the customs paperwork for you.
Whenever you put a SambaCouture bikini on, you should feel like a million dollars
COUTURE LOOKBOOK
In order to be irreplaceable one must always be different
COCO CHANEL